Silverbeet, Ricotta & Leek Frittata
Easy, nutritious, delicious...and did I say easy? Meal prepping for the week doesn't have to be hard.
Pop the oven on, mix everything up and then bake this while you go do something more exciting.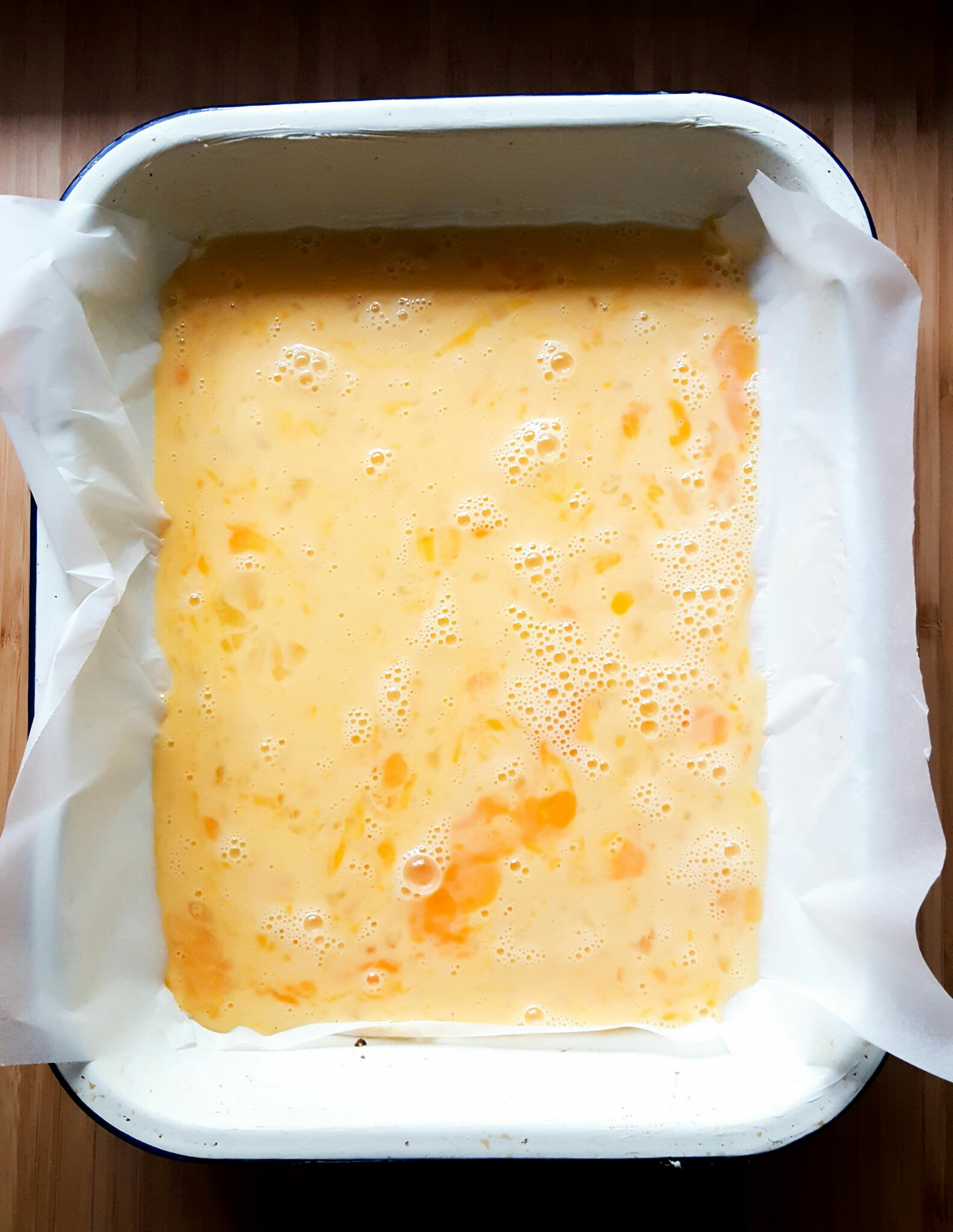 Silverbeet, Ricotta & Leek Fritata
Serves 6
Ingredients
8 large eggs
1 dollop of milk
salt + pepper
1 tbs olive oil
1 tbs butter, unsalted
1/2 bunch silverbeet, trimmed and chopped
1 leek, sliced
500g ricotta
2-3 chilli's, sliced
handful of sage leaves
30g parmesan, grated
Method
1. Preheat the oven to 180C and whisk the eggs, milk, salt and pepper in a bowl. Pour into a greased and lined pie dish or baking tray.
2. Heat the olive oil an butter in a medium high frypan and add the silverbeet stems and leeks. Cook until softened before adding the remaining silverbeet and some of the sage. Remove from the heat and cover and leave for the silverbeet to wilt a little.
3. Dollop the ricotta over the egg mixtre and then sprinkle over the leek and silverbeet. Sprinkle over the chilli and remaining sage. Bake in the oven for about 40-45 minutes. Add parmesan while still & enjoy with a slice of sourdough!